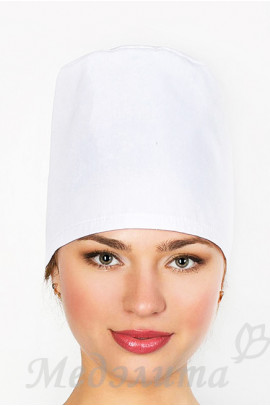 Medical headwear is a mandatory addition to the professional attire of surgeons, nurses, staff, biochemical, pharmaceutical laboratories and other professionals working in sensitive to contaminations from the environment. Their main purpose is to maintain a clean and safe space in which medicines are produced, conducted medical manipulations and biochemical studies.
There are many varieties of hats of different designs, sizes, density. The most popular hats in the form of a cap, beret, kepi, kerchief, hat. The product type is selected individually, depending on the application area, the requirements for sterility, sex, anatomic features and the user's taste.
As a sewing material out of natural fabric with breathable structure, for disposable products — foam of different densities.
The most functional headgear for surgeons and their assistants — they have very high barrier properties, does not absorb dirt, do not accumulate static electricity, protects the operating field. Some models are provided atopognosia strip — these products are relevant for doctors, for several hours conducting at the operating table.
Neatness, cleanliness, hygiene play an important role in maintaining high standards in providing medical care. It is impossible to achieve perfect sanitation, without using headgear, the need for which in clinical practice is time-proven. Wearing hats and kerchiefs medical staff, laboratory personnel and pharmaceutical production — is a sign of a responsible attitude and care for the safety and health of people.