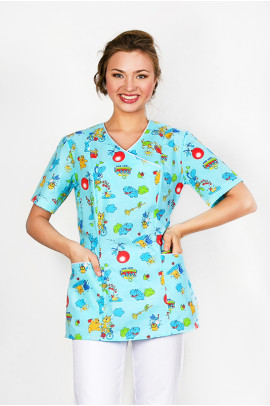 Modern medical suit usually consists of trousers and tops that have different options for cut and color. Women's medical blouse is a flexible solution, you can always change only the top part of the suit if dirty, after all, almost every medical employee often works with substances that can leave stain on clothes.
Your work should not be allowed, with the appearance of contamination on the clothes you need to change it. Affordable health tops give the ability to maintain impeccable cleanliness and comfort in the workplace, because having 2-3 spare shirts You can easily change them during the working day.
Medical blouses for women performs the role of stylish clothes, they can be combined with both skirts and pants.